Cosmetic Dentistry In Lombard, IL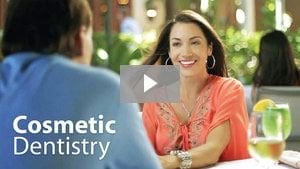 Not that long ago, there were not many choices when it came to fixing your teeth, and you only went to the dentist if you had a problem. Back then, tooth removal was common, along with large, unattractive metal fillings.

Nowadays, cosmetic dentistry has evolved into an art. Cosmetic dental procedures are completed mainly to make you and your smile look better. Here at, A Dental Place in Lombard, IL we can help you and your smile look great!


The makeover process is all about giving you the smile of your dreams. So take a good look at your smile and some questions you can ask yourself are:

Are your teeth as white as you'd like them to be?
Are any teeth chipped, cracked or worn?
Does your smile have a gummy appearance?
Do your teeth seem too large or small?
Do you like the alignment and spacing of your teeth?
Are you self-conscious about crookedness or gaps?


At our practice, there are many cosmetic options to choose from to fix unsightly dental issues. Treatments to think about are:

Whitening treatments for darkened, aging teeth or teeth that are stained from coffee drinking and smoking. A Dental Place offers whitening kits to take home, which you can use at your convenience in the privacy of your home.

Porcelain Veneer treatments, for more serious cosmetic needs, there are several treatments available at A Dental Place. For example, you might consider porcelain veneers if you have teeth that are:
Badly shaped or broken
Cracked or chipped
Poorly aligned
Heavily discolored or stained
A veneer is a thin laminate of porcelain placed over the front teeth to hide defects, blemishes, or discolorations. A mold is taken at our office and the veneers are created in a dental laboratory by skilled technicians. You would then return and have them cemented at our office. The result is a new, natural and magnificent smile.
Veneers are usually created out of porcelain; however, composite, a tooth-colored resin can be used for veneer material to correct small chips or cracks in your front teeth.

Composite fillings, we place composite, which is the material of choice for cosmetically beautiful fillings. Composite is color-matched to your existing teeth and your new composite fillings will be virtually undetectable. Composites can be used to replace unpleasant metal fillings and they can correct teeth that are:
Badly shaped
Excessively discolored
Poorly aligned

Other Cosmetic Dentistry services include:
Dental bonding and reshaping
Dental implants
Inlays/onlays
Ready to see the benefits of cosmetically enhancing your smile?
Call A Dental Place office today at (630) 620-7300
To learn more or to book an appointment!